Studies and thinking on current ethical consumer behaviours, institutions, ideas, interventions and campaigns.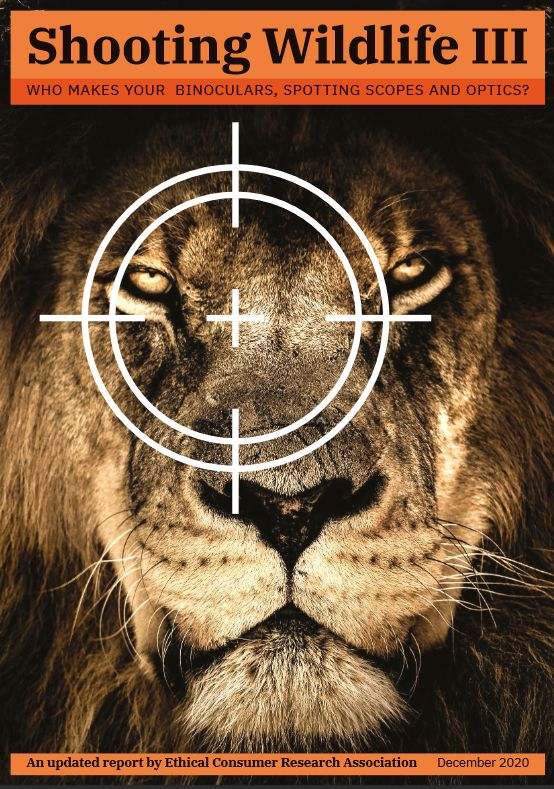 This report explores the debates surrounding the ethics and impacts of sport hunting and updates the 2016 and 2018 'Shooting Wildlife?' reports – examining how 30 optics companies approach this sensitive subject.
It also expands on the scope of the first two Shooting Wildlife reports to explore optics companies' links with the military (due to this industry's large impact on the environment and therefore wildlife), and their approaches to managing their own environment and climate impacts in line with international agreements such as the Paris Agreement on climate change.
As part of the research, we contacted all 30 optics companies featured in the 2018 report, asking for thoughts on the issues raised and requesting information about current environment and climate policies and changes to company policy and practice since 2018. 29 companies are reviewed in this report as the Alpen brand is now distributed by Bresser USA and is therefore included in Bresser's profile in this report.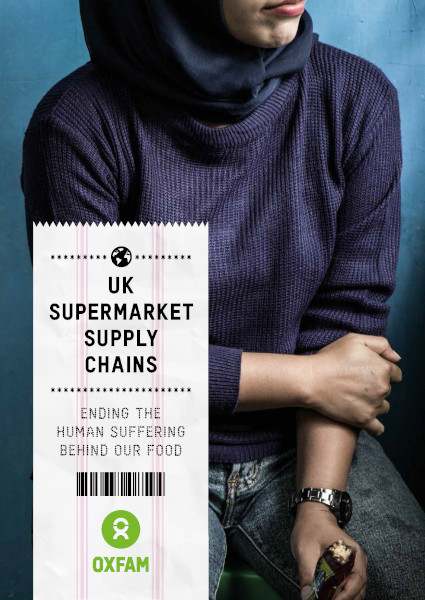 A review of Oxfam's current campaign to 'end human suffering in supermarket supply chains'. Rob Harrison (October 2019)
In June 2018 Oxfam International launched a new global campaign to 'end human suffering in supermarket supply chains'. Part of this campaign involves producing an annual ranking of major food retailers like Tesco and Walmart against four key social benchmarks, and calling on consumers to contact them using social media to ask them to improve their performance. The first annual update was published in July 2019.
This article explains what the campaign is, explores Oxfam Great Britain's (GB's) role in it, and looks at what it might be able to do to increase its impact. It also looks at the campaign against the wider backdrop of large NGOs becoming attracted to the use of ranking corporates as a way of driving social progress…or at least as a way of preventing further social decline.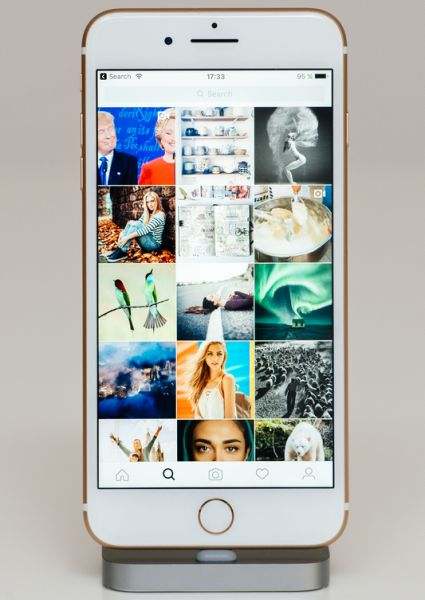 An exploration of lay understandings of what it means to live well. Anastasia Loukianov (August 2019)
While the consumerist approach to what living well can mean permeates traditional media, the extent to which it appears in people's own depictions of the good life is unclear. As the unsustainability of the consumerist approach is increasingly evidenced, both in terms of environmental and social impacts, looking into which understandings of the good life resonate with people becomes essential.
This article uses a sample of posts tagged #goodlife and variants originally collected in 2014-2015 on Instagram (a popular image sharing platform) to explore which understandings of the good life can be found on the platform.
About the Ethical Consumption Review
Why Publish in the Ethical Consumption Review?
Dissemination on twitter
Each article will be disseminated to the 13K+ followers of Ethical Consumer in the month your article is published.
We'll tweet the article's title and then require a further 5-6 tweets from you which could be interesting quotes or questions from the article.
It's important to have a appealing title for your article of no more than 100 characters (the Tweet limit is 140 characters, including hashtag and space for the inclusion of a partial url in order to indicate the link).
Provide your twitter name if you have one or an institutional twitter account (e.g. university department, organisation, etc) for inclusion in the tweets.
If you have a twitter account, retweet your own and other EC tweets!
How to publish with ECR
The word limit is 1500 but we realise that some research/issues are may be difficult to capture within these limits. We want the majority of pieces to conform so that readers are not daunted by the length of every piece. Most other blog posts are 700-1000 words, so 1500 words is already more than most people are used to reading online
Please provide an illustrative picture (in 'landscape' orientation, rather than 'portrait') that is copyright enabled, with details of attribution. Note, that google images is not fully reliable, even on advanced search. Use of your own photos is encouraged. You can also usually access free to use images from the following sites: New York Public Library
Please provide a brief author bio, together with a hyperlink to your webpage
The target audience is the informed, interested general reader, rather than a subject specialist – so avoid writing in the style of journals, and instead write as far as possible in an engaging, accessible way
Keep references to a minimum. The preference is to have references with a hyperlink (other references /further reading can be put at the end of the article).
When using endnotes, do not embed them with superscript, but use a bracket marker in the text (1), (2), at end of sentence, with the notes at the end of the article.
If putting in links to publications, try to link to versions that are taken out of paywall protection if you are able to do so.
Thanks to Discover Society who's guidelines we've borrowed.
More from the Ethical Consumption Review